Bodywork is exactly what it sounds like - any type of manual therapy that helps you feel better in your body. Chiropractic is bodywork. Physical Therapy is bodywork.
The kinds of bodywork that I perform:
Energy Healing and Reiki,
Deep Tissue Massage,
Lymphatic Drainage,
Manual Therapy for Gut Health,
And Craniosacral Therapy.
I love learning about the human body. And in every class I've taken, my teachers cannot express enough that everything in the body is related. If you treat the body holistically then you can treat the main issue instead of just treating the superficial symptoms. That's why I want to learn as much as I can to help you take care of your body. The work I do is holistic because I take into consideration not only your muscles and movement, but your energy and your organ health as well.
Whether you book a Massage or an Energy Healing session, I makes sure to tailor your session to your needs. I intuitively work with you and your body so that you can leave feeling like the best version of yourself. If you're drawn to healing through the spiritual arts, then definitely ask for this specialty because it's healing is deep and profound.
*New Clients – please contact Miinkay to book
COVID Considerations:
Appointments will be staggered to reduce the number of people in our reception areas and to ensure plenty of time for proper cleaning and sanitation between each client visit.
No walk in appointments are available.
Please bring and use a face covering during the visit.
Please do not bring friends, guests, or others to your appointment.
You will be screened for COVID-19 symptoms with a temperature scanner prior to the session.
Please do not arrive earlier than 10 minutes before your appointment time.
Hand sanitizer will be provided please use it when you come in.
Pre-payment is available for all services.
---
Your health and safety is my top priority. Your respect and compliance helps me keep my office safe for you and for other people coming to receive a session. Thank you for doing your best.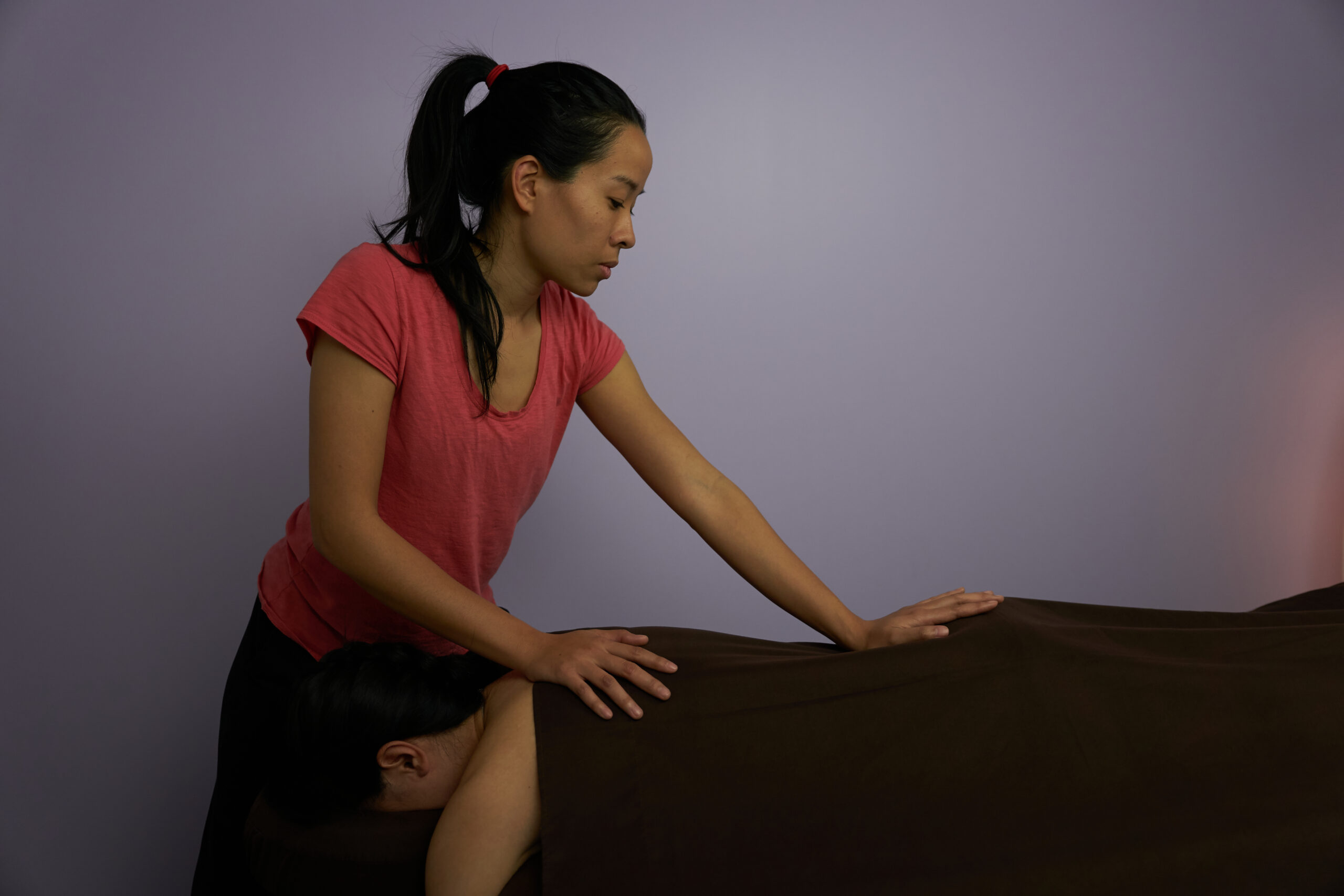 Pricing
1 Hour Session – $90
1.5 Hour Session – $130
Out-calls and travel pricing, are dependent on location. Please contact Miinkay for a quote.
Cancellation Policy
Please do your best to cancel at least 24 hrs in advance. If you cancel within a 24 hr window you are responsible for a payment of 50% of the current rate. Emergency situations are exempt.