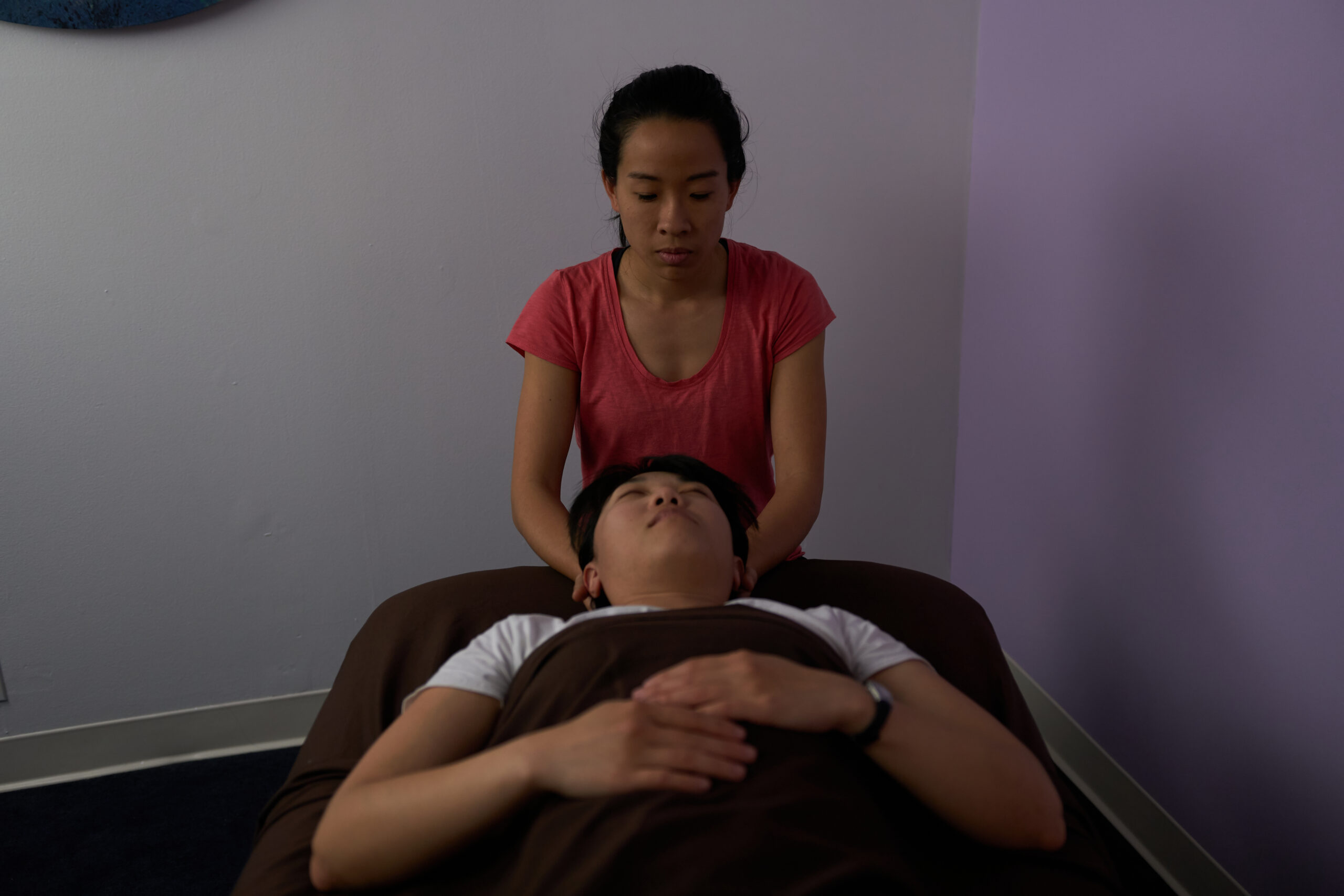 Lasting Relief, a Holistic Way
I'm a massage therapist, but I rarely do full body massages. That's because my business is a practice – the way a PT, Chiropractor or Acupuncturist would run their businesses. My clients come to me with pain or discomfort and we make a plan to get rid of it, one session at a time. 
I don't offer hot stone. I don't pamper you. And I don't take tips. 
I DO use all my healthcare knowledge to help you. 
I DO teach you about your body and your energy. 
I DO study alternative health techniques to get you better results. 
What sets me apart from other therapists? I love to study alternative health techniques. In 2018, I spent 4 days learning how to treat the jaw. In 2022, I started a program to learn how to massage the gut (stomach, intestines, lungs, liver, etc). I specialize in energy. I can feel where in your body the energy is congested or not moving well. I've learned all these techniques because the body is complicated and understanding more is going to help me help you. 
How do I know alternative medicine works? Because I've seen my clients get better. I've also received the work and gotten better. I see proof after every session. Just check out my reviews.
I love working with people who: 
Are open to new ways of healing and thinking

Looking for relief without using medication

Want to learn more about their health and wellbeing
Still unsure? Give me a call (657-243-3995).  Let's talk and I am happy to answer any questions you may have before we work together. If I think I can help you, then I will be honest. But if I know I can't, then I won't waste your time, and hopefully I can refer you to someone who can. 
I don't take Walk-ins. By Appointment Only
First time clients, please contact me to schedule an appointment.
Current clients can book online here. 
Pricing
60 Min Session – $110              3 Session Package of 60 min – $300
75 Min Session – $130              3 Session Package of 75 min – $360
90 Min Session – $150             3 Session Package of 90 min – $420
Out-calls and travel pricing, are dependent on location. Please contact Miinkay for a quote. 
Cancellation Policy
Please do your best to cancel at least 24 hrs in advance. If you cancel within a 24 hr window you are responsible for a payment of 50% of the current rate. If you cancel within a 2 hour window, you are responsible for 100% of the current rate. Emergency situations are exempt.
Healing Modalities I Know and Use
Your energetic system is an important part of your health, just like your muscular system or your digestive system. Many cultures (Chinese, Japanese, Indian, etc) have studied and documented your body's energy system and use it to treat and diagnose issues of the body. I've studied various forms of energy healing, and I use these skills to clear energy that is not supporting you, restore energy to your body, and understand where spiritual obstacles are showing up.
This therapy is light-touch, gentle and encourages the nervous system to release and relax. Often people are in a state of fight-or-flight due to the anxieties of life or traumatic experiences. This sends our nervous system into a constant state of tension. When tightness builds up in the center of the body (head, neck and spine), all other areas will be affected. Craniosacral Therapy facilitates the body's natural healing process and is beneficial to a wide range of chronic pain and challenging conditions.
Lymph is a medical term for the fluid in your body. It transports cells and supports your blood. After a surgery or medical procedure you might experience swelling in the body because it is working to move old cells and create new ones. Your body isn't able to work quickly enough to clear away the build up, so lymphatic drainage helps you move the fluid. A session involves pumping of your natural drainage areas, and gentle flushing of areas with increased swelling. A few sessions post-surgery will speed up the healing process and improve movement and comfort.
Your organs are muscles too. They can get tense and restricted, preventing them from doing their job. Visceral Manipulation is a gentle healing method for your organs and their surrounding structures. Each organ has a natural movement, if it is out of alignment, then it can be corrected to normal mobility.