I specialize in intuitive, holistic bodywork. Everything in the body is connected, so seeing the body from a big-picture view allows me to get to the heart of an issue. Often times healthcare practitioners are taught to zero in on the symptoms, but that may not work every time.
My training includes:
Energy Healing and Reiki,
Circulatory Massage and Deep Tissue Massage,
Lymphatic Drainage,
Manual Therapy for Gut Health (Visceral Manipulation),
And Craniosacral Therapy.
I work Holistically – keeping in mind all parts of the body from the muscles and bone to the organs and nerves. A tight tendon in the ankle can affect the pain in your shoulder. And the tension in your stomach could be the source of your lower back pain. Every year I strive to take new classes and continue my education of the body so that I can be more informed to help you.
In a Holistic Bodywork Session, I bring in all the techniques I know and tailor your session to your needs. I intuitively work with you and your body so that you can leave feeling like the best version of yourself.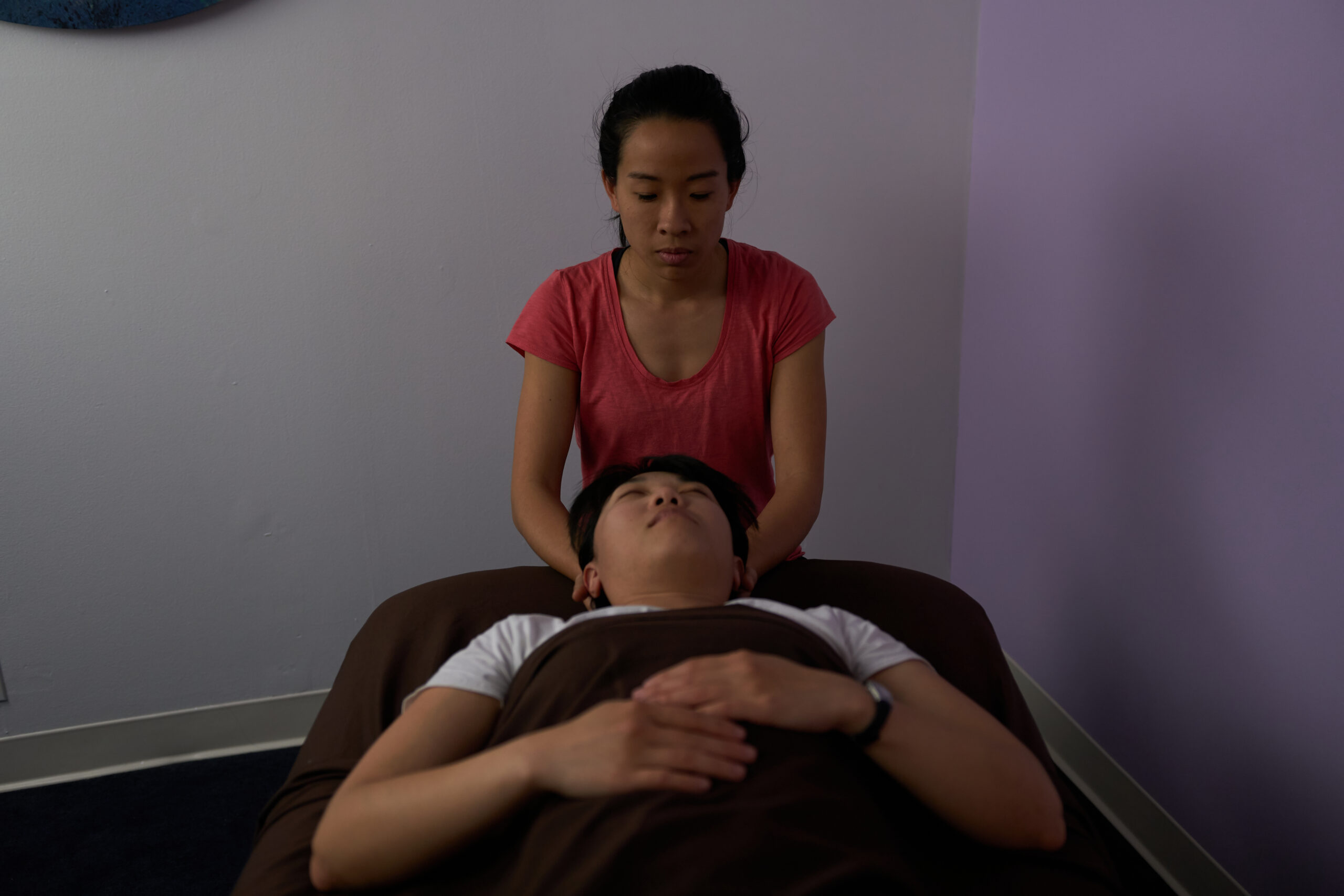 Pricing
60 Min Session – $100
75 Min Session – $120
90 Min Session – $140
Out-calls and travel pricing, are dependent on location. Please contact Miinkay for a quote. 
Cancellation Policy
Please do your best to cancel at least 24 hrs in advance. If you cancel within a 24 hr window you are responsible for a payment of 50% of the current rate. Emergency situations are exempt.
COVID Considerations: 
Appointments will be staggered to reduce the number of people in our reception areas and to ensure plenty of time for proper cleaning and sanitation between each client visit.
No walk in appointments are available.
Please bring and use a face covering during the visit.
Please do not bring friends, guests, or others to your appointment.
Please do not arrive earlier than 10 minutes before your appointment time.
Hand sanitizer will be provided please use it when you come in.
---
Your health and safety is my top priority. Your respect and compliance helps me keep my office safe for you and for other people coming to receive a session. Thank you for doing your best.