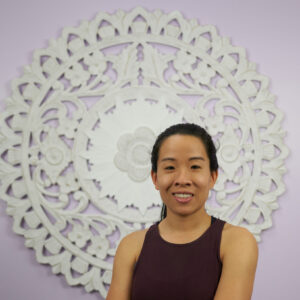 "Do you have the courage to bring forth the treasures that are hidden within you?"
Elizabeth Gilbert
If you're here, then you're looking for a career that means something to you rather than a job that just gives you a paycheck. You've gone through life trying to find that thing that lights you up, and you did everything you were supposed to do (got an education, worked hard, put in your hours) but you're tired, unhappy and so frustrated you might cry.
You know there's more you could be doing, and you just want to live up to your potential. Well you're in the right place. I'm here to help you find your passion and make it front and center in your life. There's no special test and no body telling you who to be. It's about doing the work to understand yourself, to hear your intuition and to become who you were meant to be.
I truly believe that everyone has a calling – something they're meant to do while they're alive. It can be as simple as spreading kindness or as complex as eliminating poverty. You are built uniquely to accomplish something important and I'm here to help you figure out what that is.
A great place to start is my podcast episode – What is a Calling? – which will clarify when a passion can be a career and when it can't.
As you figure out what path is right, I'll support you with an unbiased perspective, patience, and genuine focus on what's best for you. I'll help you define healthy ideas of success and set up habits for long term happiness. Life is a journey and you don't have to do it alone.
If you don't want to navigate your transition alone, then schedule a free 30 minutes with me. We'll chat about you and your situation and see if working together will get you to your goals.