I wasn't always a body worker and career coach. Before 2016, I spent 8 years in business consulting and always ended the day, drained and unhappy. I always felt like there was something else out there for me. I was angry at myself and the world because I did everything I was supposed to do – get a degree, find a stable job, put money in retirement – but instead of feeling happy I was feeling like a big blob of blah.
I wanted a job that was meaningful to me. One that I could get up every day and be proud to do.But with no mentors to guide me, I was lost. I tried to become a yoga teacher – didn't work. I tried to get into med school – rejected from 20 schools. I tried to work for different companies – still no good. Until I turned inward. There had always been this little voice inside me that told me to serve others. Where did it come from? Could it guide me? I scoured the internet, and read book after book and found out that it was my intuition.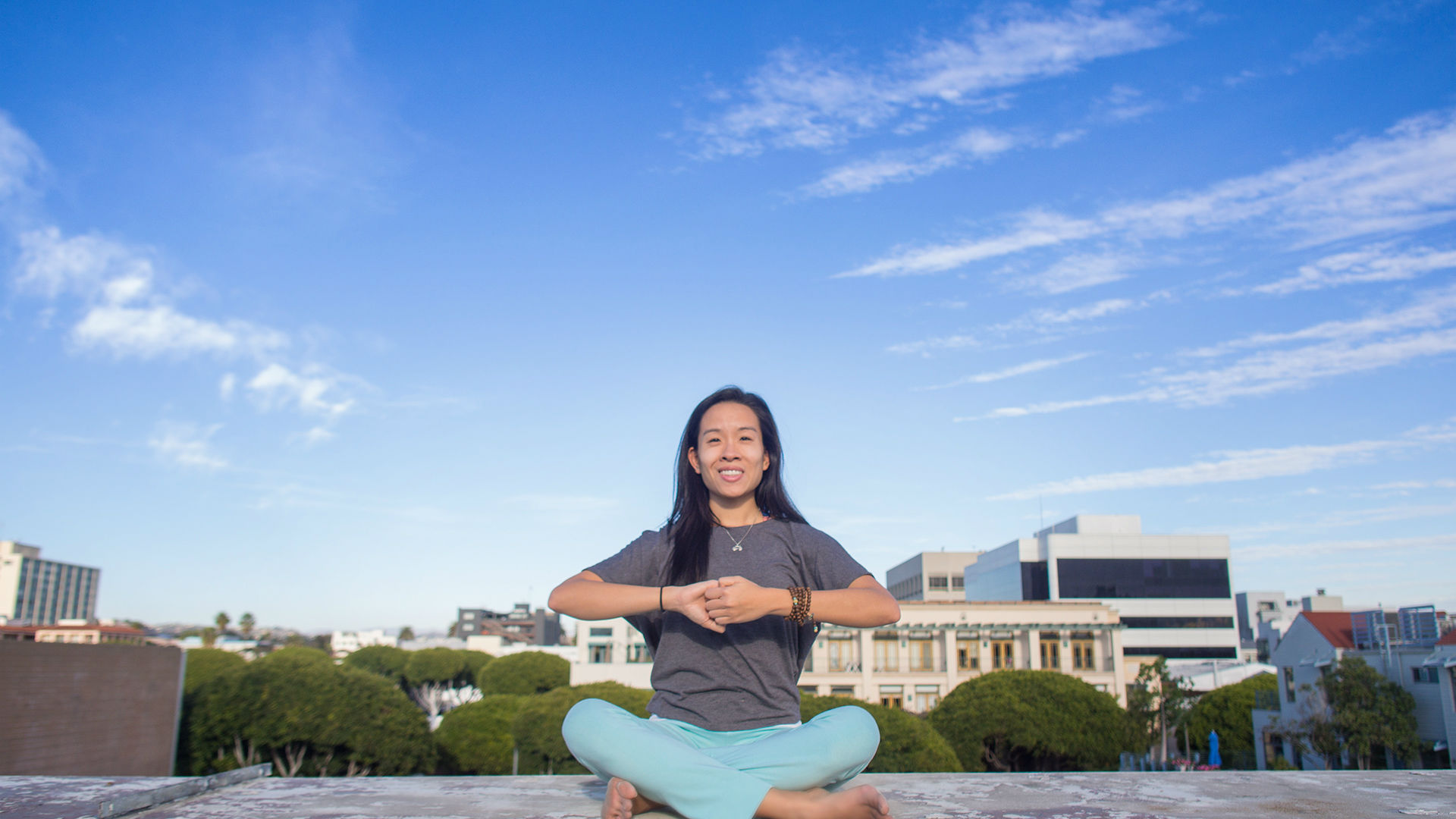 And yes – it could guide me. So I started listening to it more and more. The hardest part was trusting it when it didn't make sense. One weekend I was helping a friend promote her yoga studio at Bhakti Fest. She was also doing Craniosacral Therapy sessions by donation so I asked, "What's that?" She told me that it was a specialty of bodywork and that it was deeply profound and healing. Wow, I thought – "deeply profound and healing? I want that." She offered me a session and then said, "You know, I think you'd be really good at this. You should take a class."
That little voice inside me said, "She's right."After a lot of back and forth, I took the risk and went for it. I had no idea what I was getting into. But I trusted that inner voice and it led me in the right direction. Today I have my own private practice, I love what I do and I can't wait to keep learning more.
My coaching started when my friends started asking me how to find their own passions and calling. I teach others how to listen to themselves and find the work that lights them up.
As a result of the pandemic, I created a podcast to spread the message that everyone has a calling. And to teach them how to find it. I interview people who are enjoying their work and hopefully inspire people to know that they can find a better life.I feel immense gratitude that I could create a career that I can be proud of. And I owe it all to that little voice inside me.